The River Exe Regatta is an annual celebration of sailing on the estuary of the River Exe, a whole host of dinghy races taking place in the estuary's huge expanse of water, stretching from Topsham at the northern limit of the estuary, to Exmouth in the south, at the river's mouth. Some racing also takes place in the coastal waters off the river's mouth, usually for cruisers and multi-hulls.
First held in 2001, the regatta has been held every year since, each of the four clubs along the estuary's shores taking it in turns to organise and host this summer weekend event.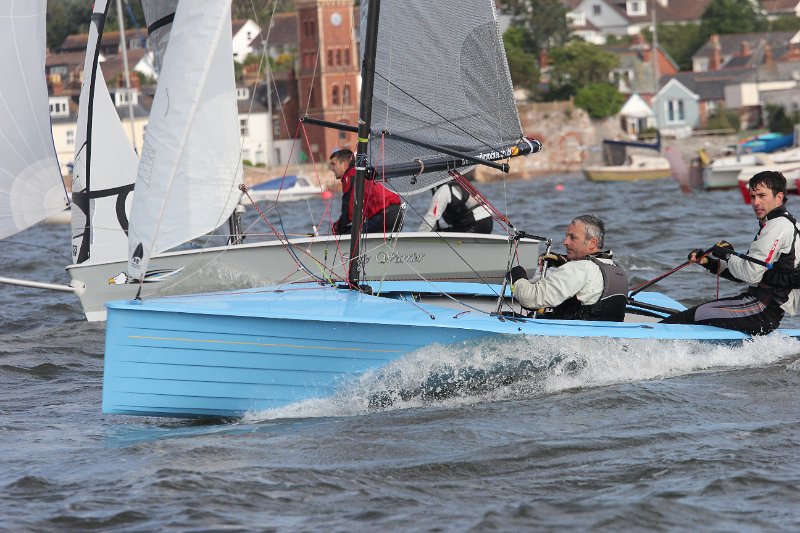 The estuary's shallow tidal waters ensure that the event is suited mainly to dinghies, though cruiser racing is also usually held out to sea. Racing over several courses spread out across much of the estuary, a wide range of dinghy classes take part, mostly from the local clubs, though participants are also attracted from across Devon and west Dorset.
While much of the fun is on the water, there's also plenty going on off the water, apres-sail, with a party at the host club on the Saturday evening, and a tea-party-cum-prize-giving after the racing on the Sunday afternoon.
The aim of the regatta is to promote the sport of sailing on the River Exe's waters, and to generate funds to enable sail training to take place. Once the costs of organising the event are covered, and surplus funds raised, mainly from sponsors and advertisers, are put towards training in the following year. This goal comes under the banner of the Regatta Project. 
The Regatta Project
The Regatta Project consists of a committee of five representatives from the River Exe's sailing clubs, and it is their role to manage the funds raised by the regattas for sail training, awarding grants in response to applications. An annual cap is put on the total amount that can be given out that year (usually about £1500), and there is also a cap on the amount that can be given in a single grant (currently £250).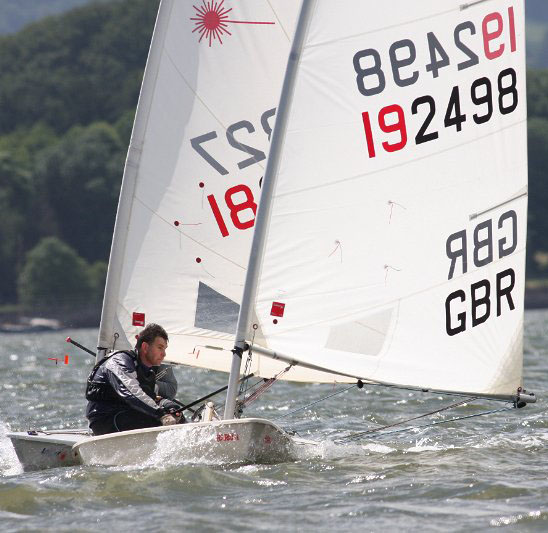 Anyone who is a member of one of the River Exe's sailing clubs can apply for a grant, and they can apply either for themselves or on behalf of a group or an entire club.
To find out more download The Regatta Project's full constitution here…>. (PDF document).
How to apply for a Regatta Project grant
If you would like to apply for a grant, download the application form:
As a pdf file here…>
Or as a Word file here…>
If you would like to broaden your sailing experience, gain a relevant qualification and can make a commitment to bring those sailing skills learned back to the River Exe, feel free to submit an application.